Afro Flow Yoga was featured in the May 2014 issue of Yoga Journal. View the Yoga Journal Article here.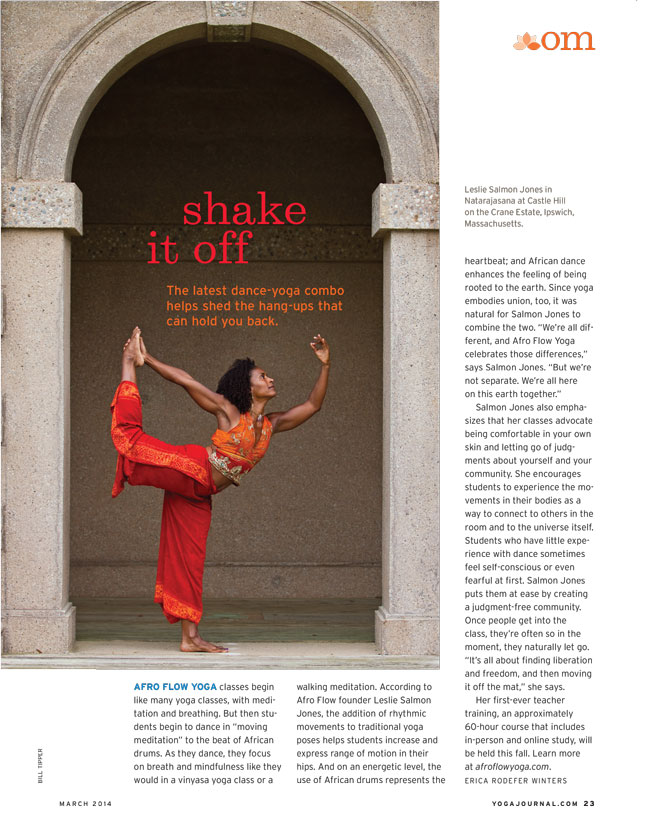 Learn more about Afro Flow Yoga teacher training and other programs. Help build our community as an ambassador through our work exchange program. Read More
ABC's Liz Walker talks with Leslie about Afro Flow Yoga's roots, rhythms, and benefits. Features AFY filming from December 2010 and from the Hope Lodge in Jamaica Plain.