Workshops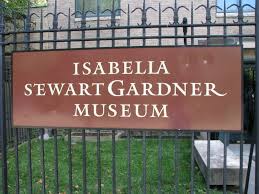 9:30 am - 11:00 am | Isabella Stewart Gardner Museum
We're looking forward to bringing Afro Flow Yoga to the Gardner museum for their Sanctuary Series.  Sometimes playful, sometimes contemplative, this experimental series invites you to experience the Gardner Museum in unexpected ways. Artists, poets, musicians, dancers, and creative thinkers will lead workshops designed to activate the senses, rejuvenate, and inspire.
Join us in Calderwood Hall and the galleries, to celebrate freedom of movement, connect to the elements of nature, and tap into the power of our collective stories and creative energy.
No experience necessary; all levels are welcome.
For more information and to register, please visit www.gardnermuseum.org