Workshops
9:30 am - 11:30 am | Isabella Stewart Gardner Museum
We're looking forward to bringing Afro Flow Yoga back to the Gardner museum for their Sanctuary Series.
Join us in Calderwood Hall and the galleries, to celebrate freedom of movement, connect to the elements of nature, and tap into the power of our collective stories and creative energy.
No experience necessary; all levels are welcome.
Registration COMING SOON!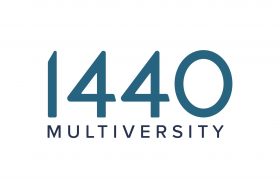 12:00 am | 1440 Multiversity
We invite you to an exciting, new, and unique learning center in the redwoods of Santa Cruz County, California—1440 Multiversity! We will be teaching an Afro Flow Yoga weekend workshop and would love for you to join us. Registration is open now at www.1440.org
*Special 20% savings offer use coupon code LOVE1440.  This limited-time offer applies to new bookings made between April 15th, 2017, and 11:59 pm Pacific time on May 15th, 2017.