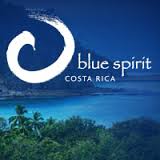 Join Leslie and Jeff for a rejuvenating daily 2 hour yoga practice in the beautiful setting of Omega's Blue Spirit retreat center in Costa Rica.  Enjoy daily workshops taught by world renowned inspiring teachers.
JANUARY 27–FEBRUARY 3, 2018
WEEK 4
This week at Omega Costa Rica, you can learn to improve health and bring more joy into your life, gather the tools you need to become your best self, or tap into your unconscious to free the writer within. You can also practice rejuvenating qigong, celebrate the freedom of creative movement, reconnect with the love and intelligence of the heart, or learn to find fulfillment in the present moment.
For more information and to register, please visit omega.org