Dance Complex Classes
Sundays Bi-Weekly
3:30-5pm
Mission
Afro Flow Yoga® promotes healing, balance, peace and the elevation of all humanity through the practices of yoga, dance, rhythms, spirituality and cultural values of the African Diaspora, in a compassionate, non-judgmental and safe environment.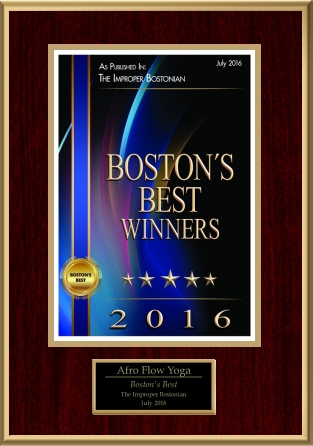 We are honored to win Boston's Best Yoga Class in 2016. View the article Improper Bostonian Article here.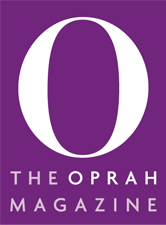 Afro Flow Yoga was featured in the January 2018 issue of O Magazine. View the Article here.
Learn more about Afro Flow Yoga teacher training and other programs. Help build our community as an ambassador through our work exchange program.
What people are saying....
"Leslie brings so much energy!"
2013-10-04T19:27:41+00:00
Sheryl
https://www.afroflowyoga.com/testimonials/sheryl/
"I loved the drums and encouragement to be free and express yourself."
2013-10-04T19:25:34+00:00
Kara
https://www.afroflowyoga.com/testimonials/kara/
"Love the African/Africana integration/information/history and breathing techniques!!"
2013-10-04T19:22:12+00:00
Anonymous
https://www.afroflowyoga.com/testimonials/lover-of-the-flow/
"All I can say is that YOU CHANGED MY LIFE!!! I love what AFY does for my body, mind and soul! I miss it, and can't wait to get back in the groove – Love and Peace"
2013-10-04T19:18:01+00:00
Hilda
https://www.afroflowyoga.com/testimonials/2012-omega-retreat-participant-hilda-lowell-ma/
"I am so very grateful to have had the opportunity to meet you and to experience your wonderful teaching this past week at Omega.  I know that your inspiring presence will continue to resonate with me for many weeks to come and that the uplifting effects of our time together will imbue my own teaching."
2013-10-04T19:16:39+00:00
Gemma Farrell
https://www.afroflowyoga.com/testimonials/2012-omega-retreat-participant-gemma-farrell-gratitude-yoga-princeton-nj/
"The dancing; it helped to free my intentions, and was very powerful."
2013-10-04T19:13:37+00:00
Anonymous
https://www.afroflowyoga.com/testimonials/kripalu-2013-afro-flow-yoga-retreat-participant-4/
"Talented live musicians, very inspiring and open heart kindness of all."
2013-10-04T19:11:12+00:00
Anonymous
https://www.afroflowyoga.com/testimonials/kripalu-2013-afro-flow-yoga-retreat-participant-3/
"I valued the freedom to be in the moment through live music + dance opportunity to practice yoga with people of different backgrounds."
2013-10-04T19:08:01+00:00
Anonymous
https://www.afroflowyoga.com/testimonials/kripalu-2013-afro-flow-yoga-retreat-participant/
"Afro Flow yoga with Pilin is amazing! Ground yourself, stretch, strengthen, and connect with spirit thru African drums and Tibetan bells!"
2013-10-11T10:51:04+00:00
Allison Semmes
https://www.afroflowyoga.com/testimonials/allison-semmes/